Doyle Land Systems has performed commercial and residential landscape installations and grounds maintenance services throughout half the state of Florida since 1987.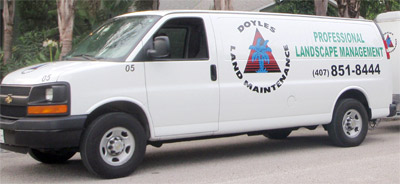 We work closely with each of our clients to ensure their landscape is managed in a way that compliments their property.  From weekly maintenance, irrigation management, mulch & stone applications, and pressure washing services, Doyle Land Systems provides expertise and professionalism you can expect as a customer. Our Grounds Management Department typically works directly with managers and owners to formulate a customized maintenance program for their landscape needs. We incorporate horticultural principles and techniques into our maintenance program which promotes a healthier, longer-lasting landscape for our clients and their customers to enjoy. Our staff is uniformed and our work vehicles are clean and show our company logo to give a professional image with a team work ethic.
We have the resources to accomplish projects on either a small or large scale. For additional information about how Doyle Land Systems can maximize your property's curb appeal please contact one of our company representatives.
John Doyle
General Manager
Doyle Land Systems
5651 Commerce Dr. Orlando, FL 32839
407-851-8444 Office
407-468-0209 Cell
321-281-8184 Fax
jdoyle@doylelandsystems.com